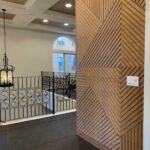 MTL Construction Services projects are truly Made To Last. We provide General Contracting, Project Management and Finish Carpentry/ Millwork Services throughout Southern California. MTL Construction Services believes in Integrity, Quality, Community and that our Clients are of the utmost importance. MTL Construction Services' goal is Trust through Transparency. Through this ideal we strive to make the entire construction process as simplified and hassle free as possible.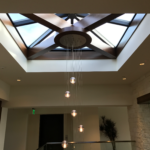 Integrity MTL Construction Services is straightforward and transparent so that we can deliver the project on time and within your budget, along with the quality of Workmanship you should expect. This is also something we require from our sub-contractors. Of course, obstacles can and do arise, but you as the client have the power to approve or deny any change orders that emanate from these issues. This way you, the client, stay abreast and in control of schedule and budget alterations.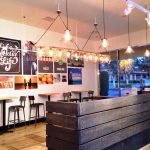 Quality Our management team and staff have decades of experience in several different aspects of construction. From General Contracting to Finish Carpentry. From Commercial Office Space Construction to Apartment Building Construction. From Ground Up Projects to Tenant Improvements. We have you covered. Whether we are providing the Millwork for a landmark hotel in Hollywood or building a new Retail Plaza in Chino, we deliver the same great quality and treat each client with the respect and consideration they deserve.
Community is extremely important to us. To this end, MTL Construction Services inc. has proudly been involved with the community project Love Placentia since 2016. For the last 3 years we have Supplied Materials, Built and Installed Blessing Boxes to assist those who are less fortunate. Also, many of our team members are involved in their own community programs; Youth Sports, Community Outreach, The Boy Scouts of America and various church groups.


Please click on the link Below for more information on our Management Team.

Mission Statement
MTL Construction Services will meet our client's needs in a timely manner and within a realistic budget. From pre-construction development throughout the entire project and beyond. Making our clients end goal of moving in and being operational within the predetermined timeline and on budget a reality.
We look forward to working with you for all of your construction needs. Please Contact Us to bid your next project or schedule a free consultation. We can evaluate any plans and preliminary projects you may have in the works for you or your company.